Congratulations to all who made the honor roll! Thanks for all of your hard work!!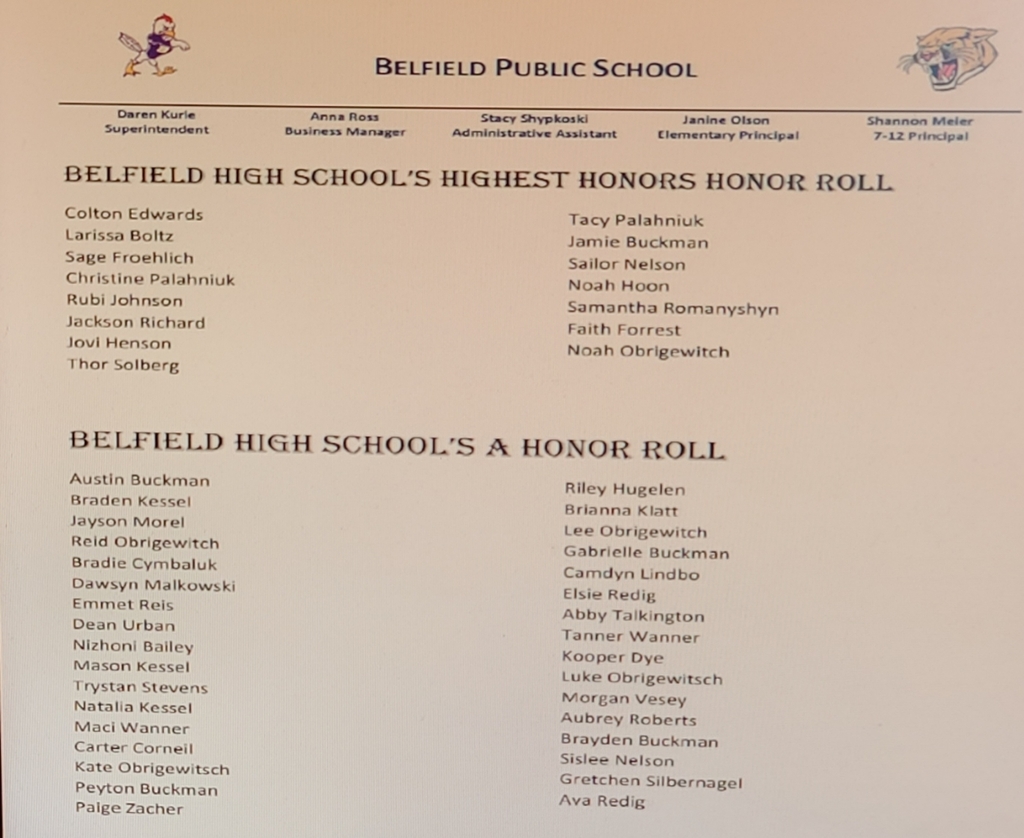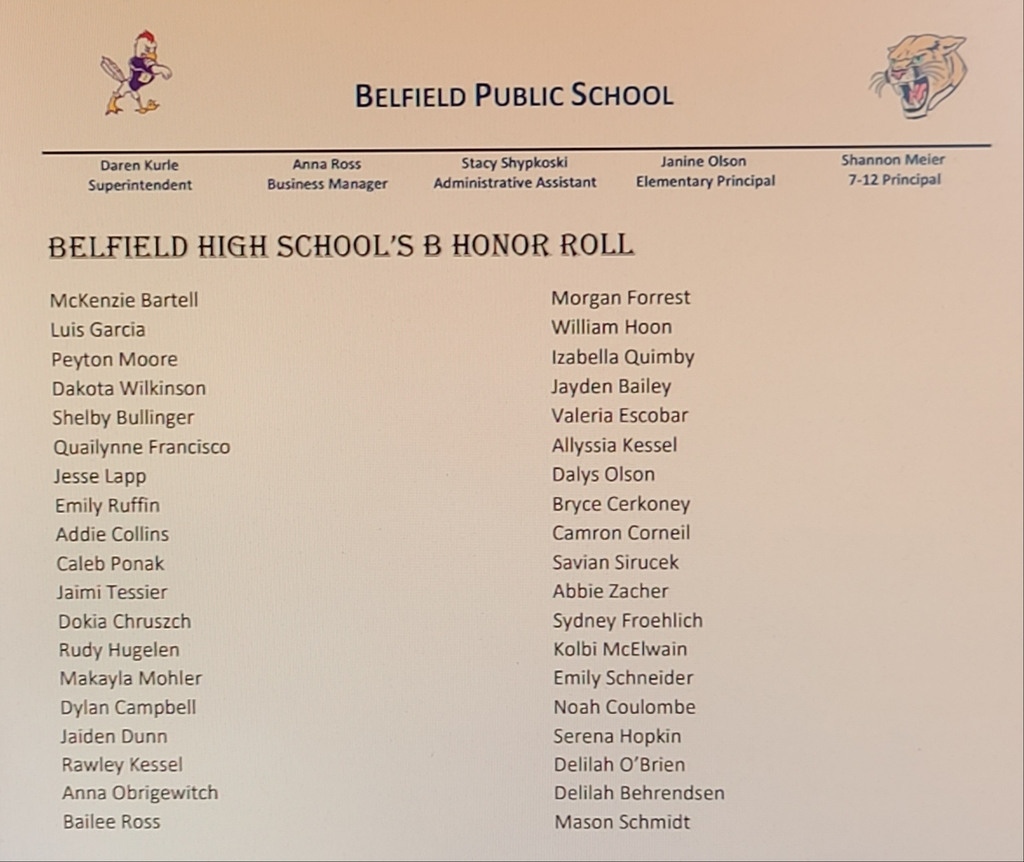 May Newsletter - Have a great summer!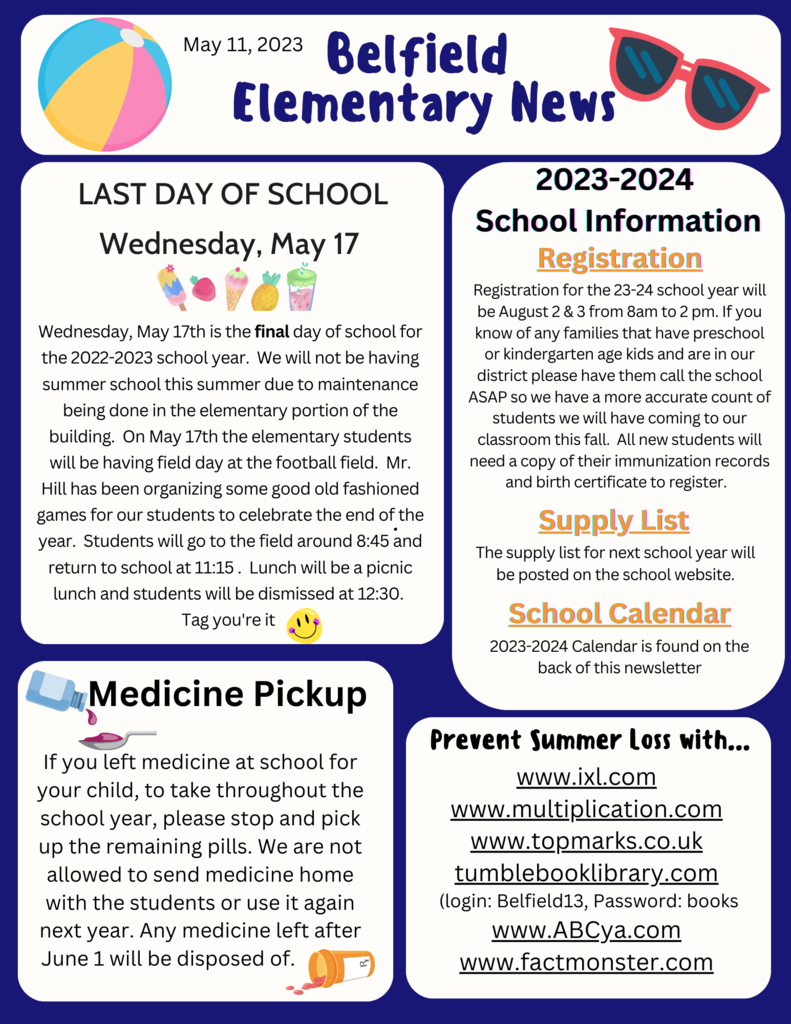 Our Kindergarten class held their graduation last Friday, May 12. Congratulations!!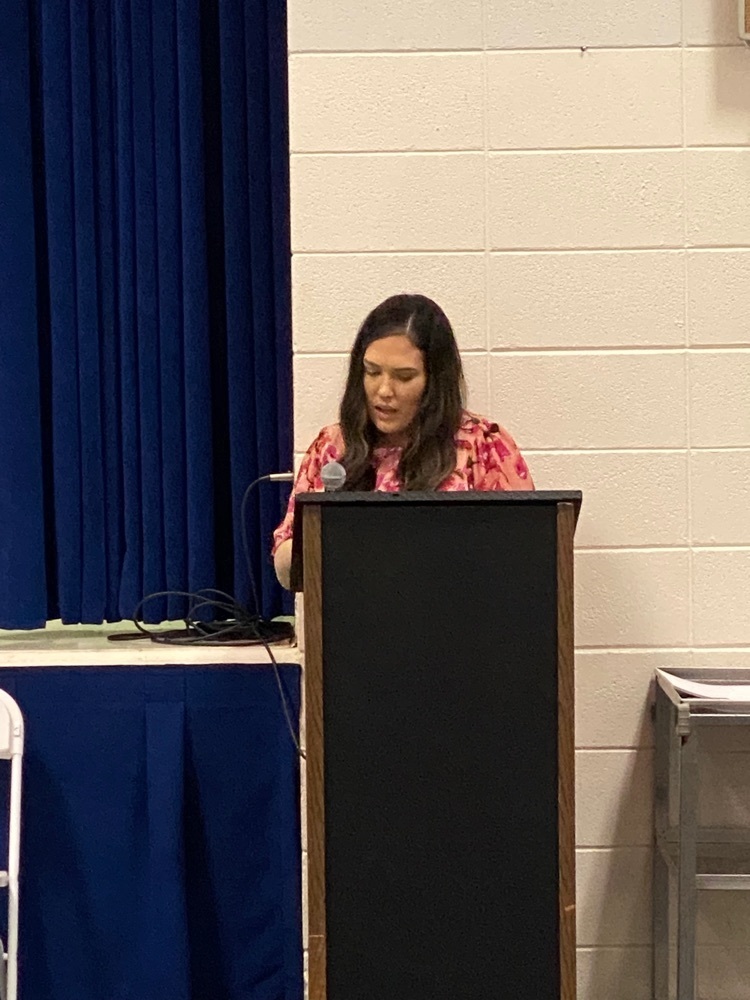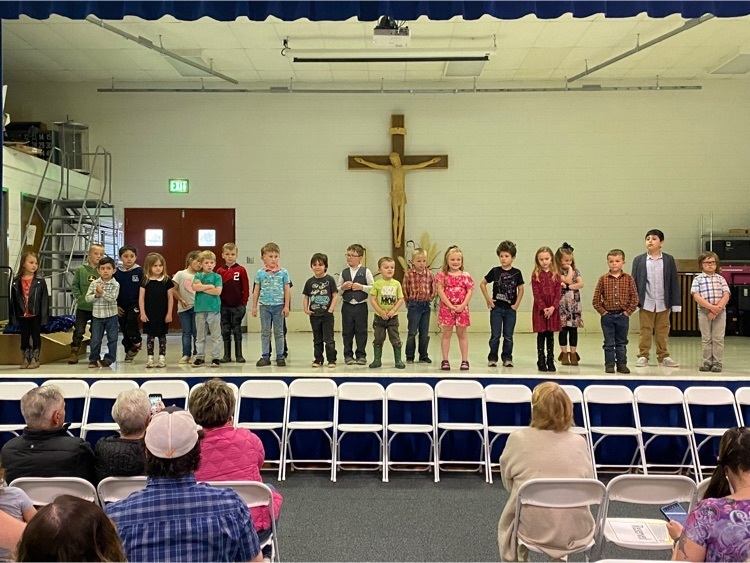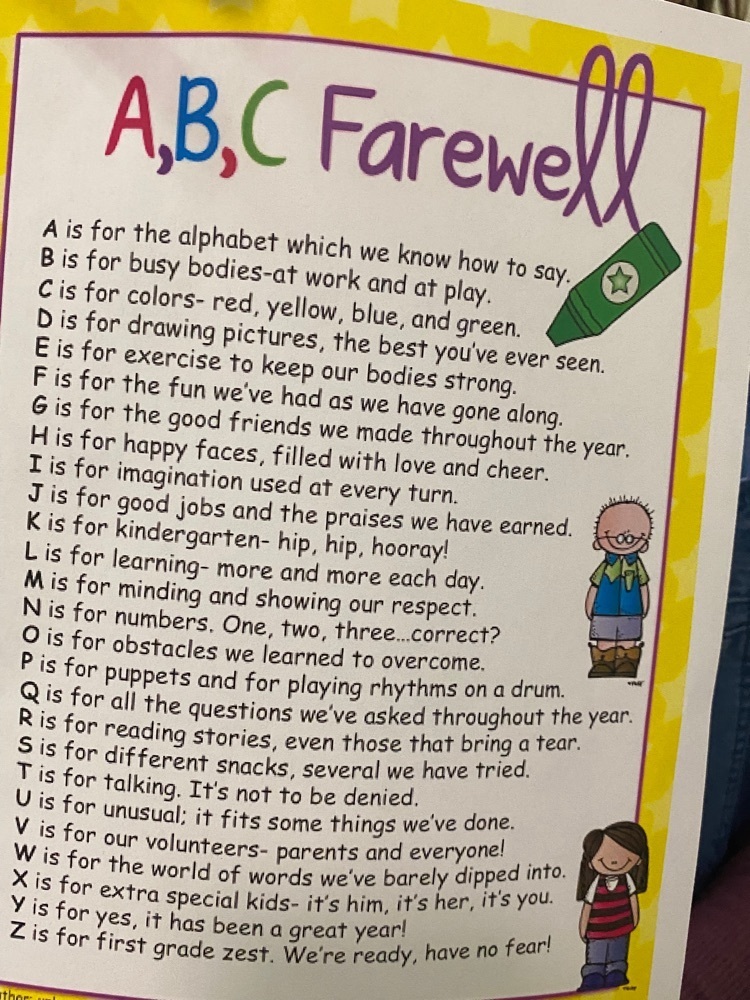 We would like to welcome Mr. Jace Kocer to our staff. Mr. Kocer will be teaching 6th grade starting this fall. Miss Shepard will be moving to the jr. high. We are excited to have Mr. Kocer join our teaching staff!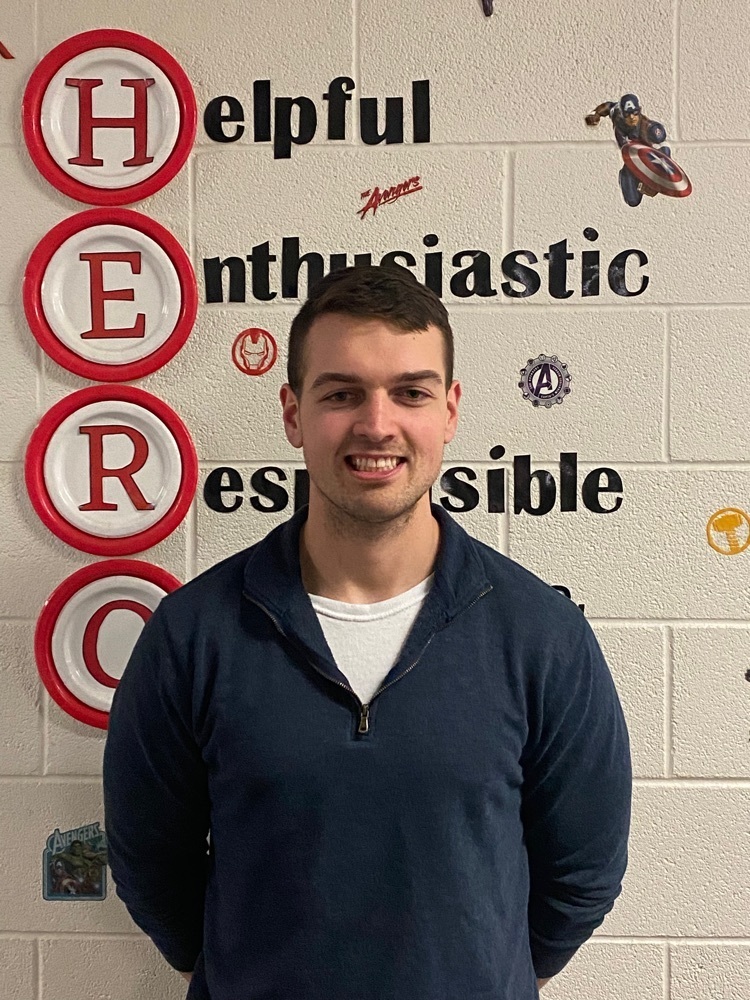 Our 2023 Band Night parade was ultimately rained out, but nothing can keep our Cougar band down! We still had a great day! (Not pictured, Ava, Jovi, Aubrey and Tessa)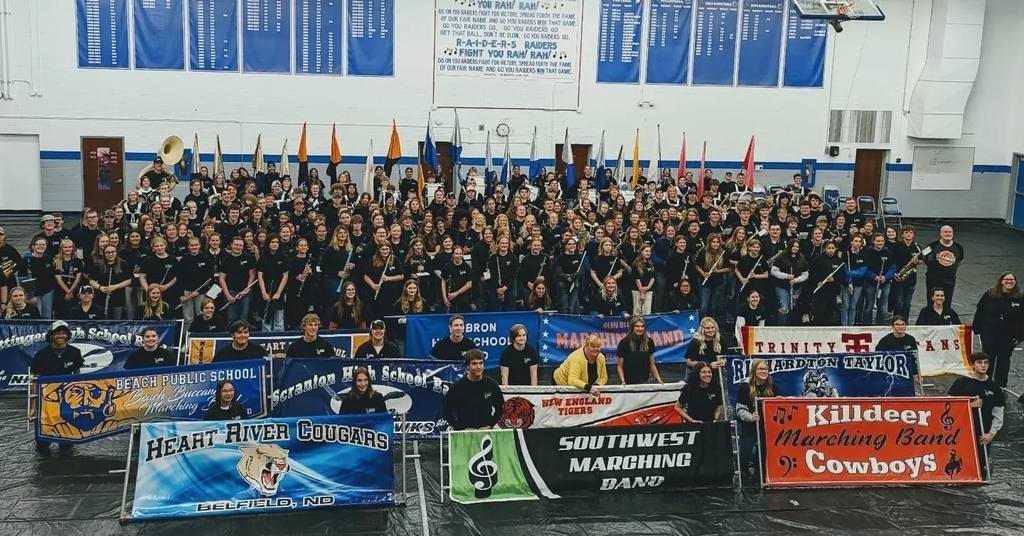 The 3rd graders had so much fun on the field trip to the police department and the bowling alley! Thank you to Officer Praus and the Dickinson PD for allowing them to tour the police department!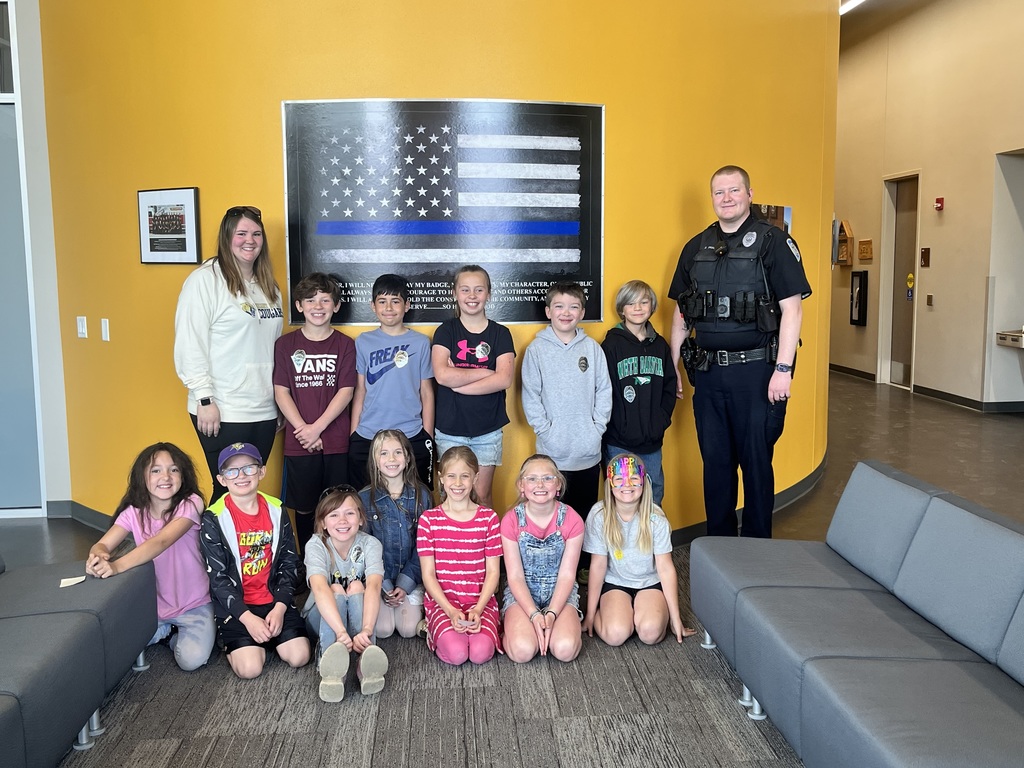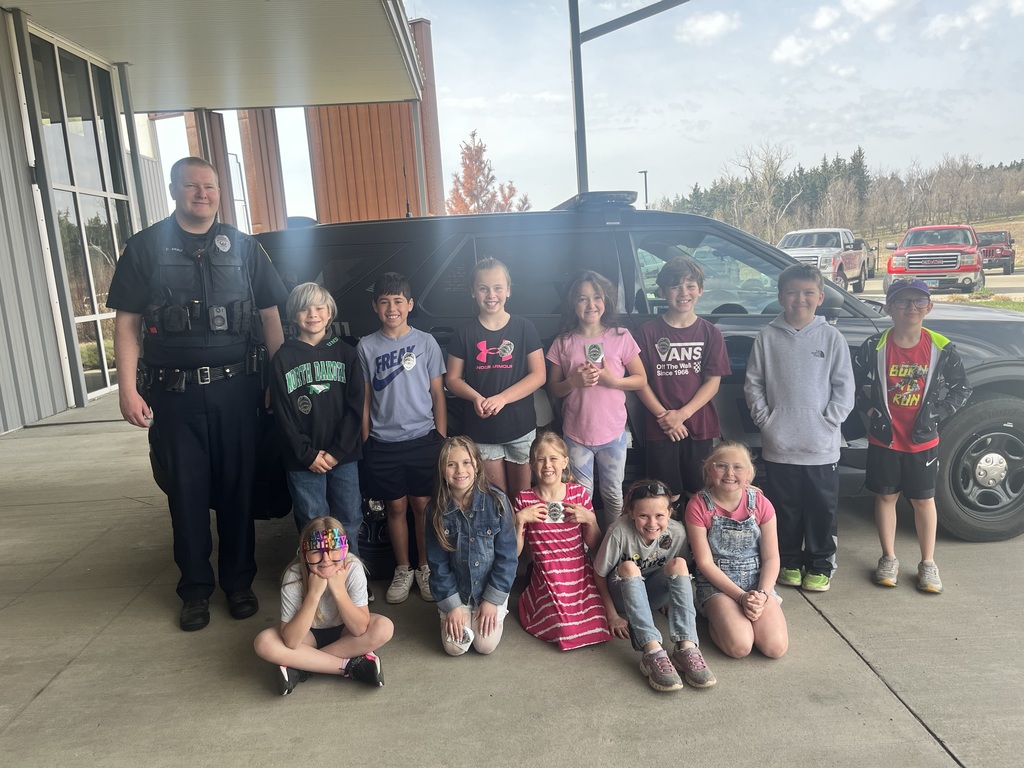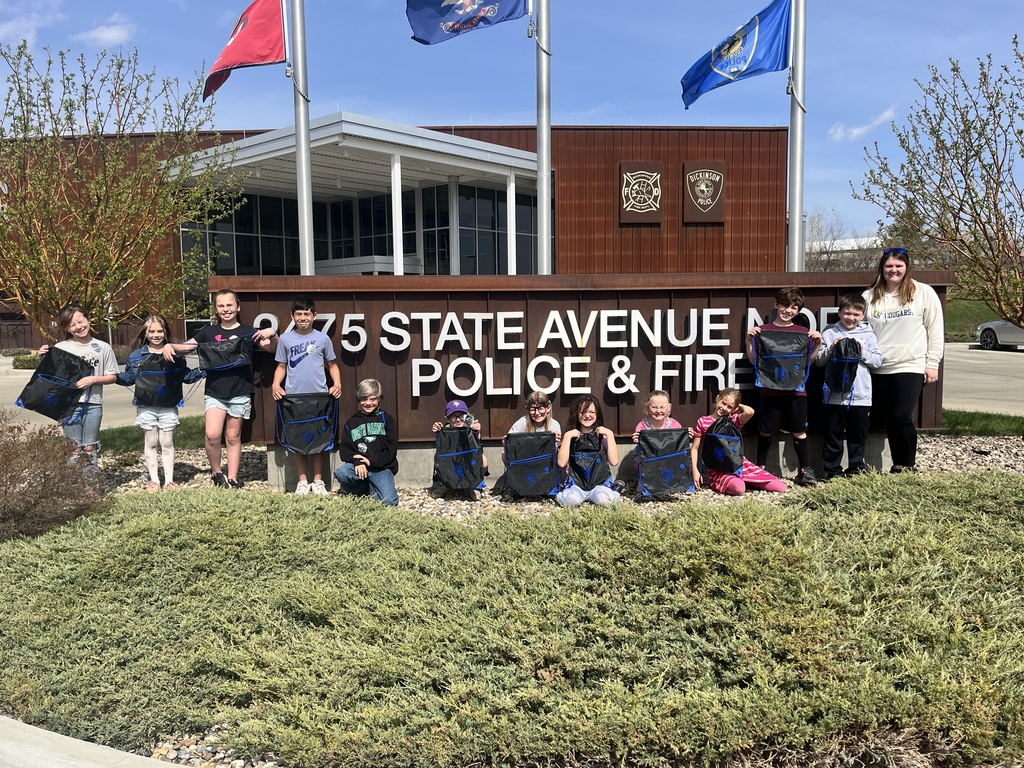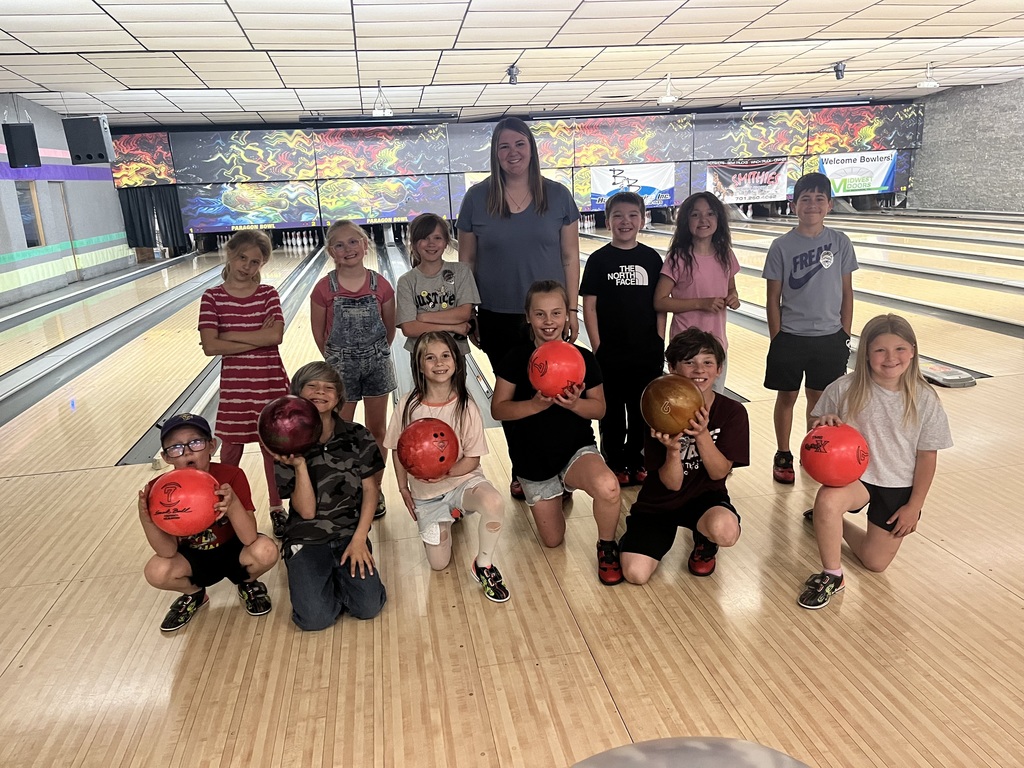 Join the fun!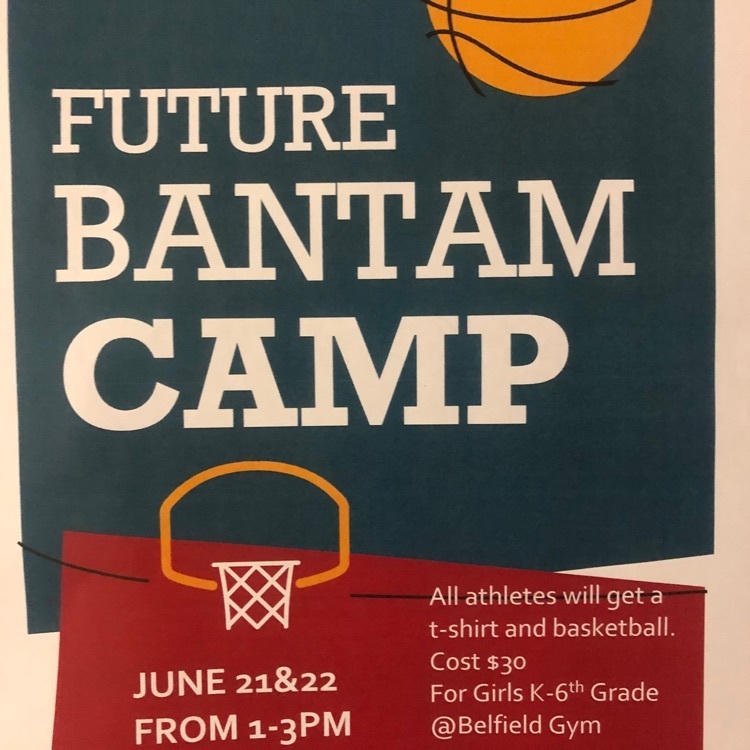 Elementary parents! Please check this out!!

Want to see what all the fuss is about with our Region X music performances and speech selections!? Here's your chance to check out our Fine Arts Show Case TOMORROW at 6:30 in the music room!!

Yearbook time! Our students have been working very hard on this year's yearbook, our theme picked by the seniors is "Off The Record". You can preorder your 2022-2023 yearbook by talking to or emailing Mr. Klein. Books cost $40 and payment is due upon ordering. Books will be available for pickup in early August.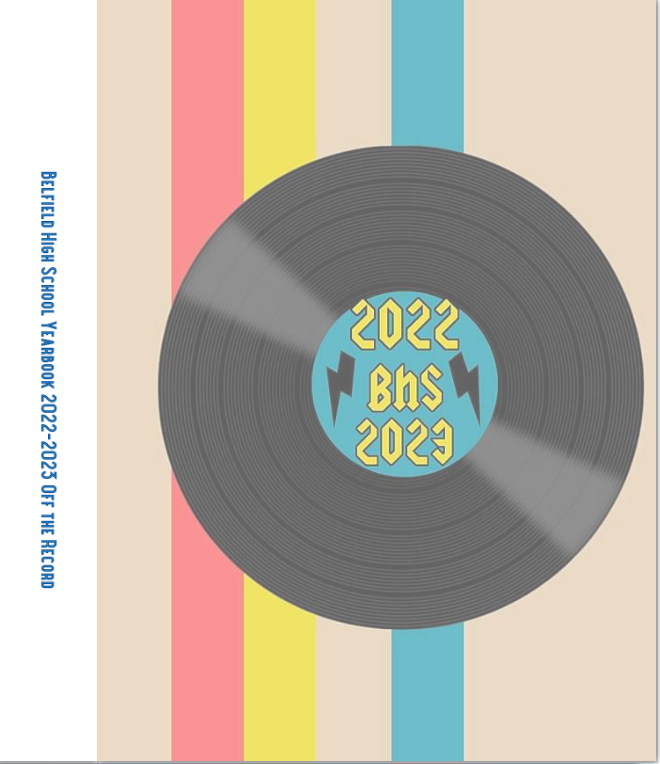 While we are a little late getting this posted, let's be serious, these ladies deserve to be celebrated every day! We are so thankful for our amazing principals Mrs. Olson and Mrs. Meier! Happy Principal Appreciation day. We appreciate you and your leadership. Belfield is so lucky to have you both!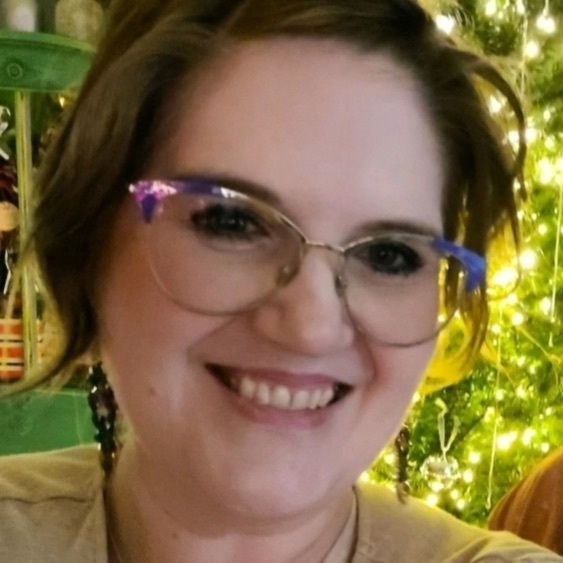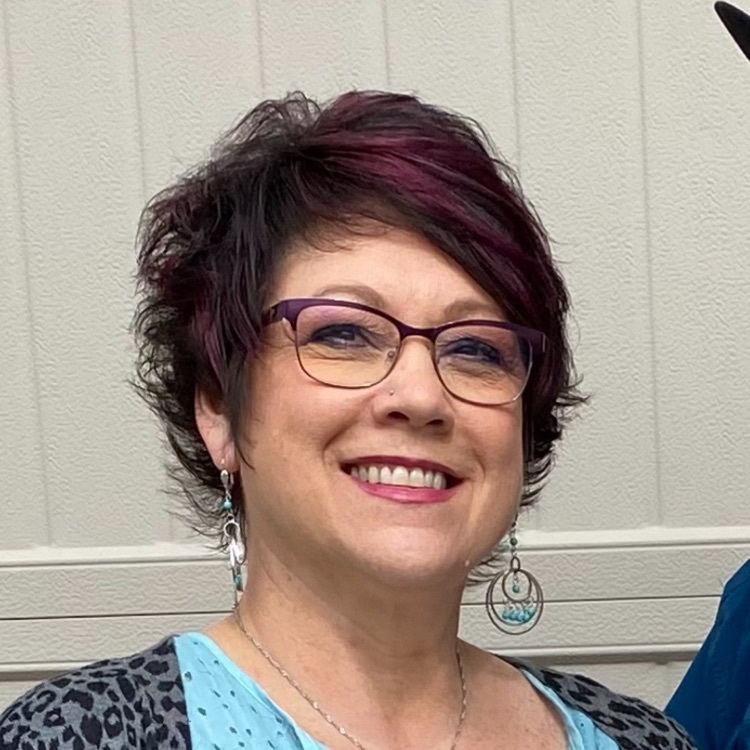 We have the results from state music! Emily Ruffin and Elise Fugere represented our school at the State Music Festival this weekend in Minot. Emily received a STAR (highest) ranking for her vocal solo and Elise received a 1 (second highest) for her vocal solo. Congratulations ladies! Thanks also to our wonderful accompanist Michelle Shock!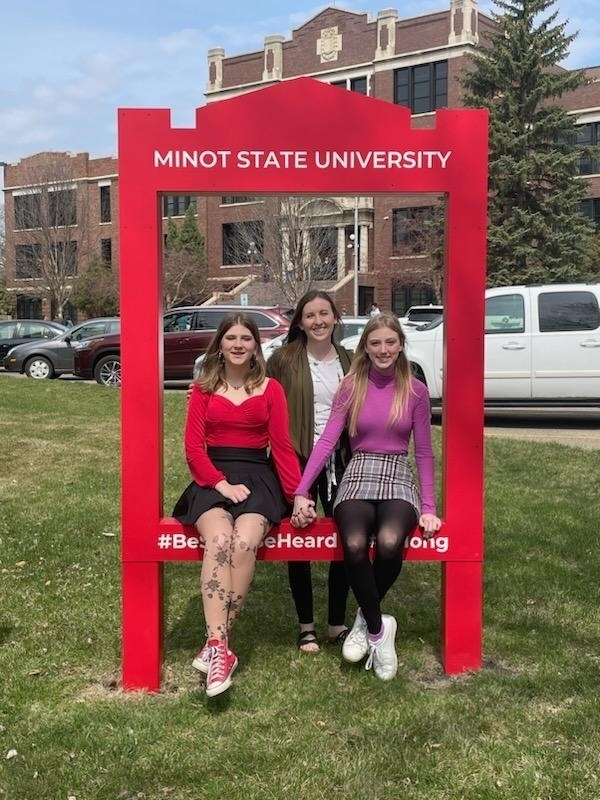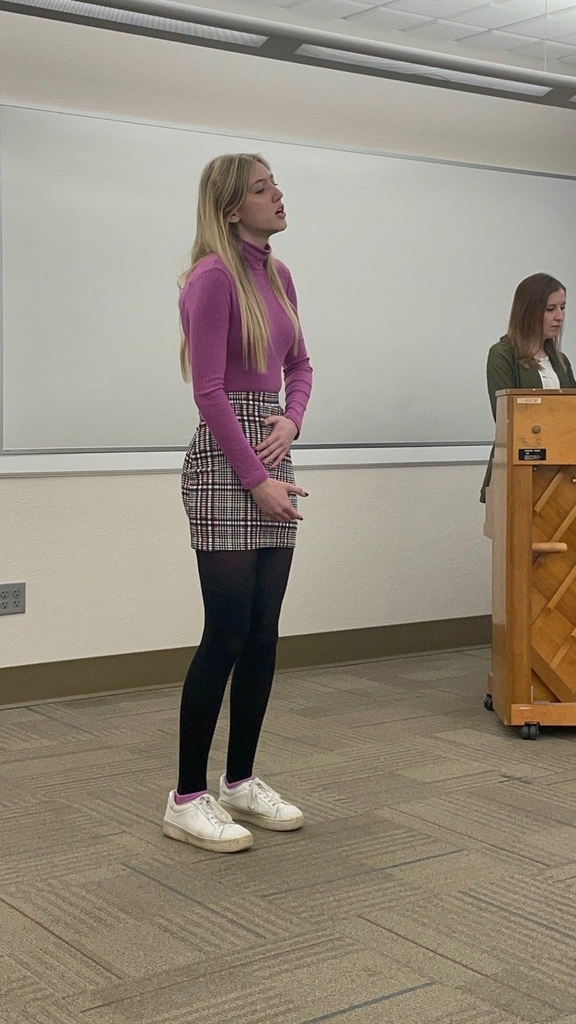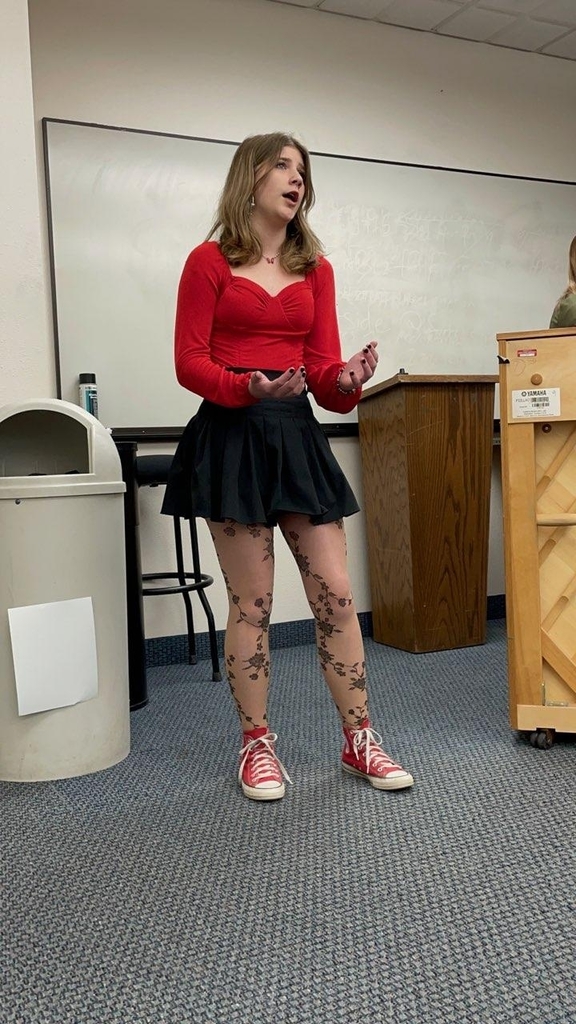 Reminder: Elementary Spring Concert tonight in the gym at 6:00 PM Students should meet in their classrooms at 5:30 PK - 3rd gr dress in your spring best 4th gr dress in all black or white (can wear jeans) 5th - 6th gr dress in western wear Students will be dismiss from the gym See you tonight!

Last night we held our National Honor Society Induction Ceremony where we inducted four new members: Lee Obrigewitch, Reid Obrigewitch, Abby Talkington, and Morgan Vesey!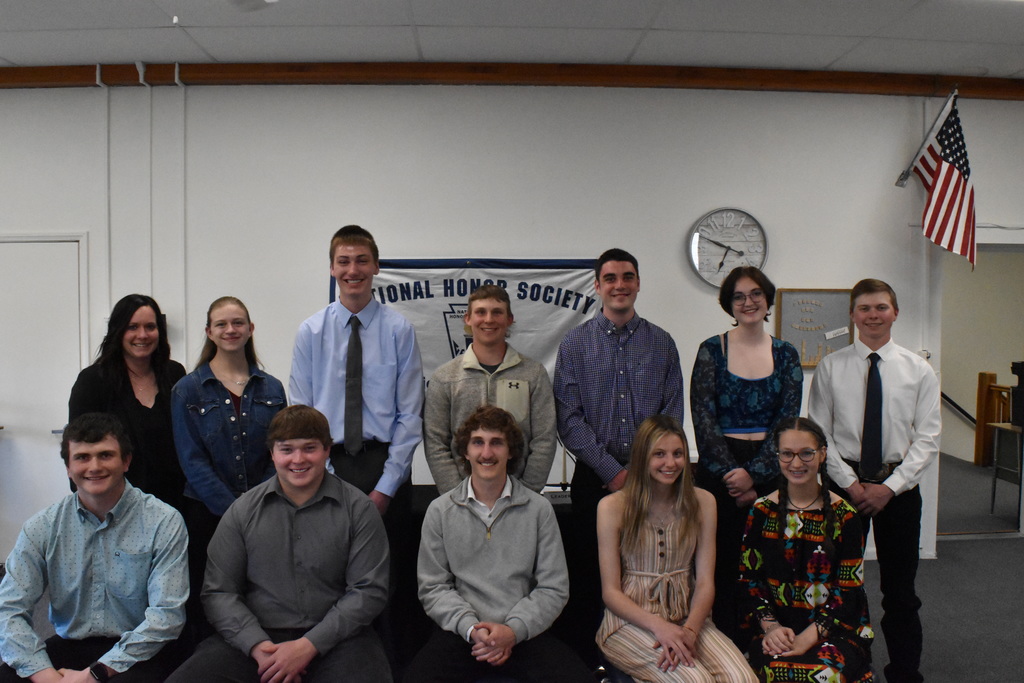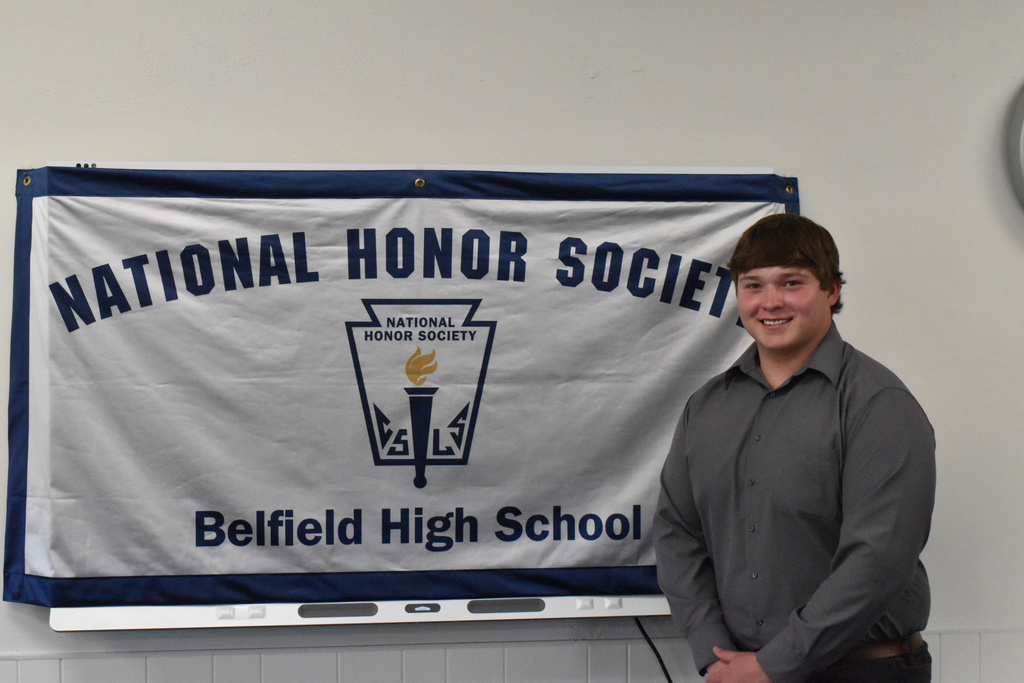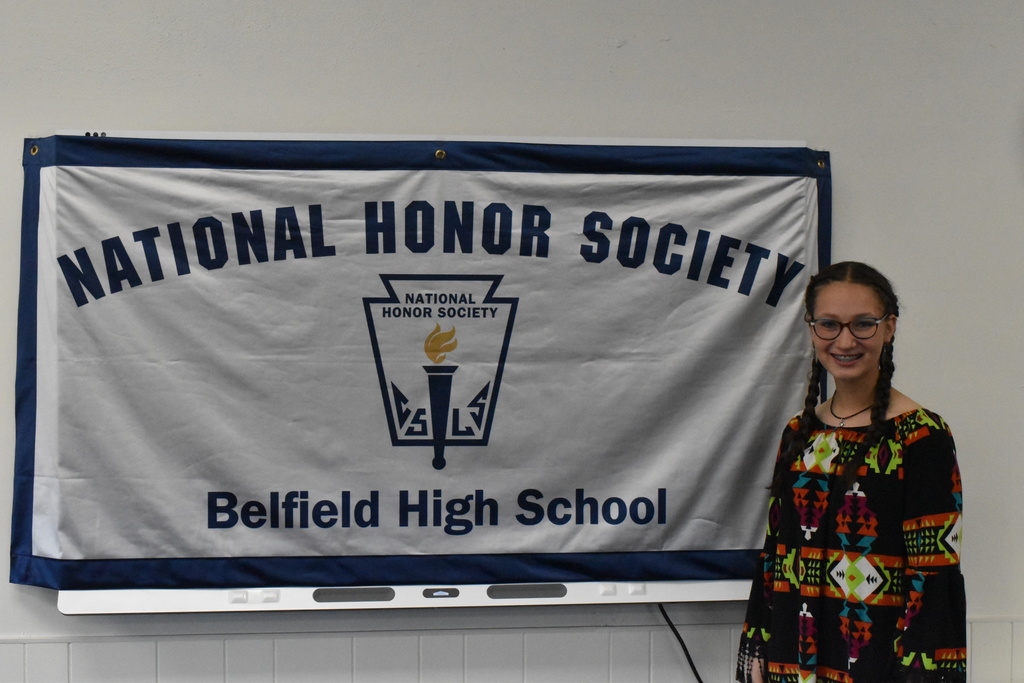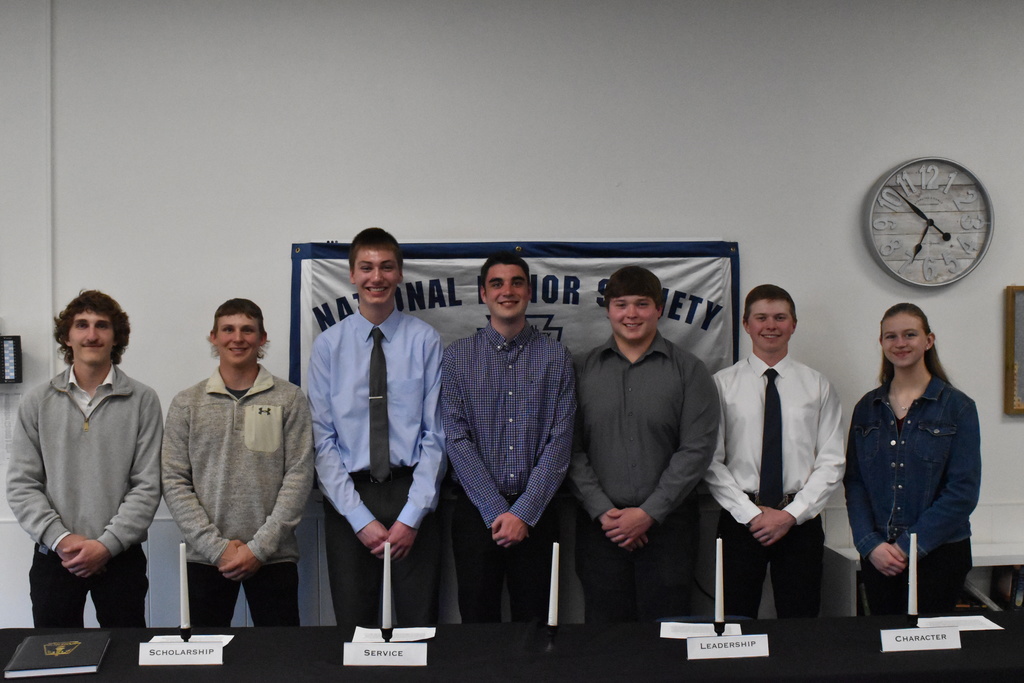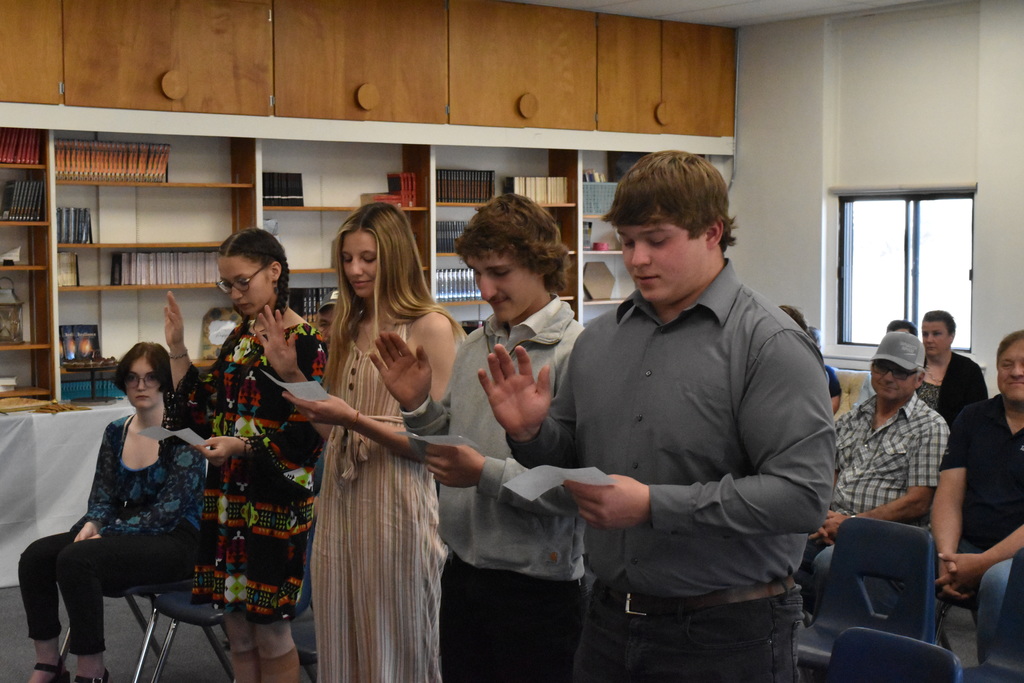 Belfield Public School is looking for paraprofessionals to join us next year. Please spread the word!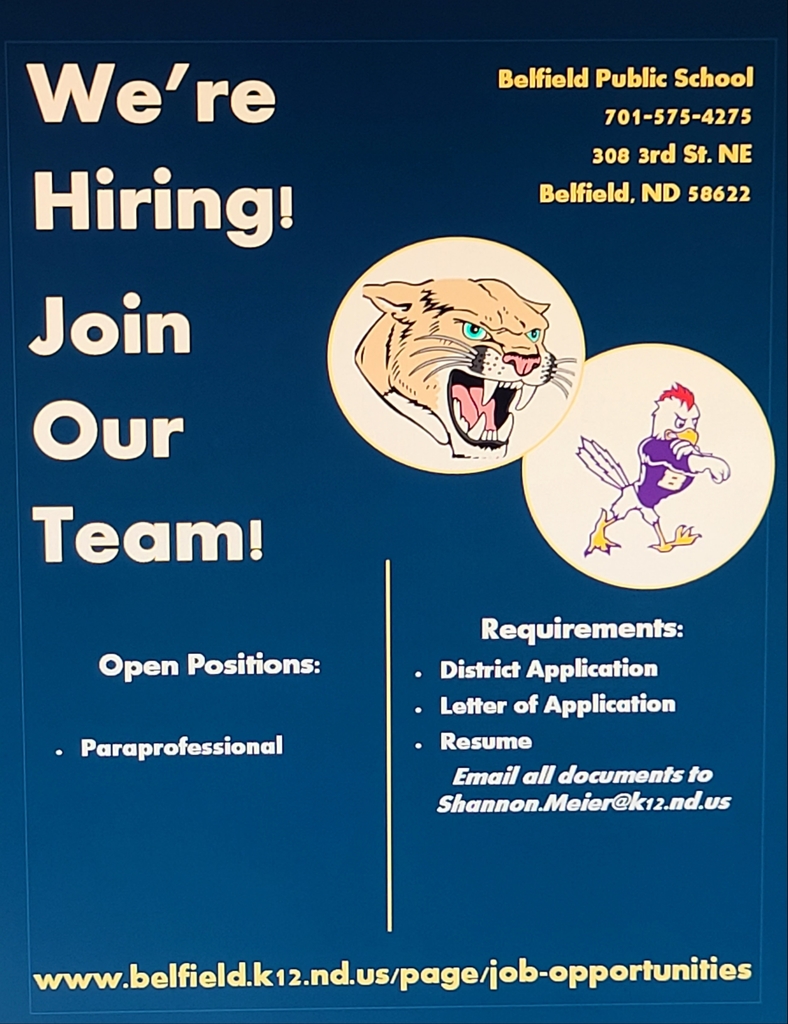 Friday was dress as your favorite book character day. The teachers were the crayons from the book, "The Day the Crayon Quit," by Drew Daywait.

Reminder!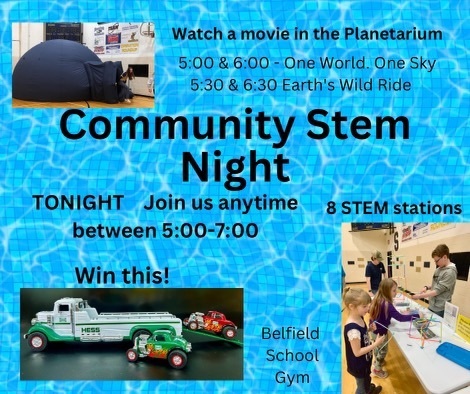 Join us!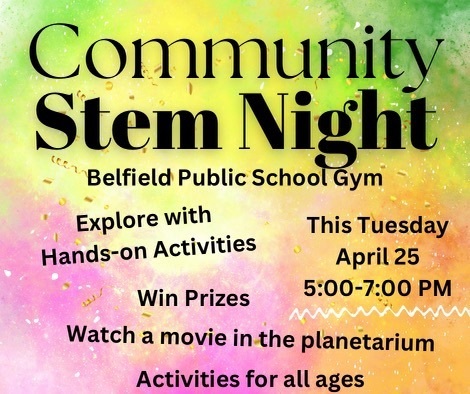 On Monday, the Belfield band percussionists participated in DSU's marching percussion workshop. The kids got to focus on percussion fundamentals as well as prep some music for the upcoming Band Night Parade in Bismarck!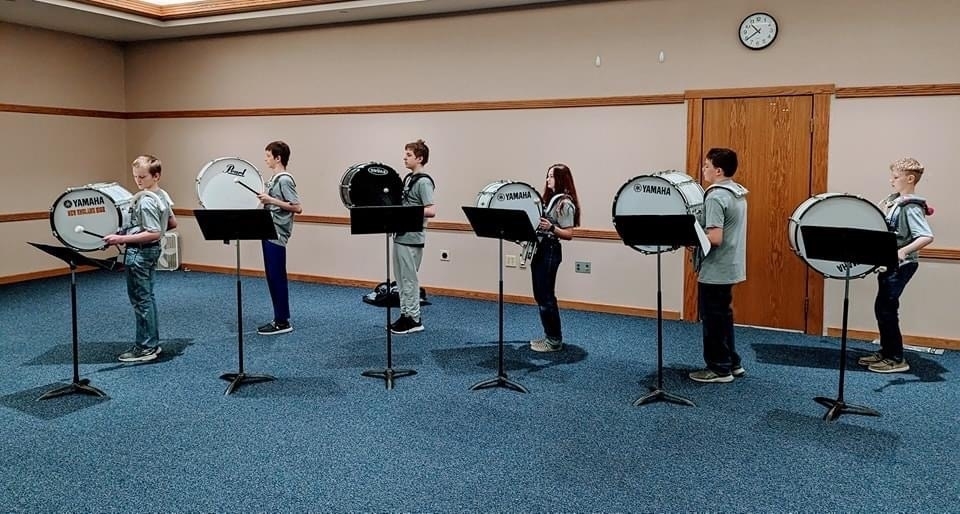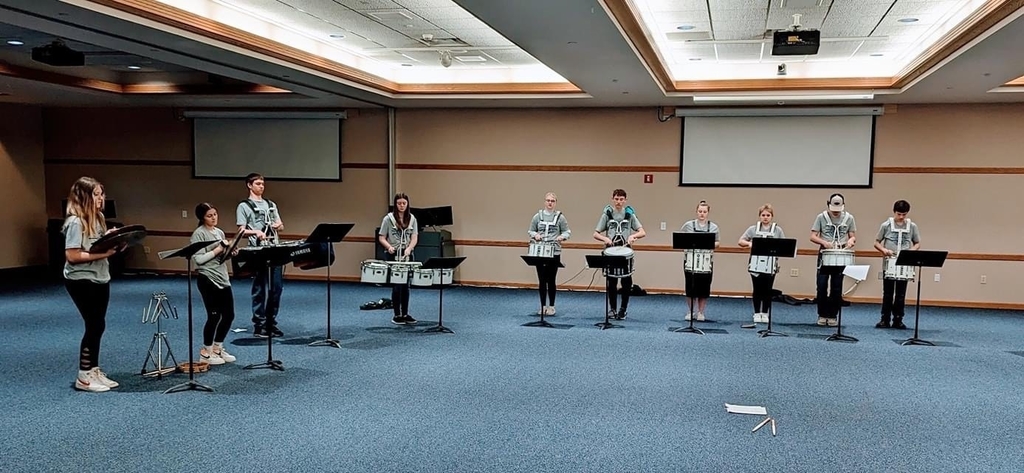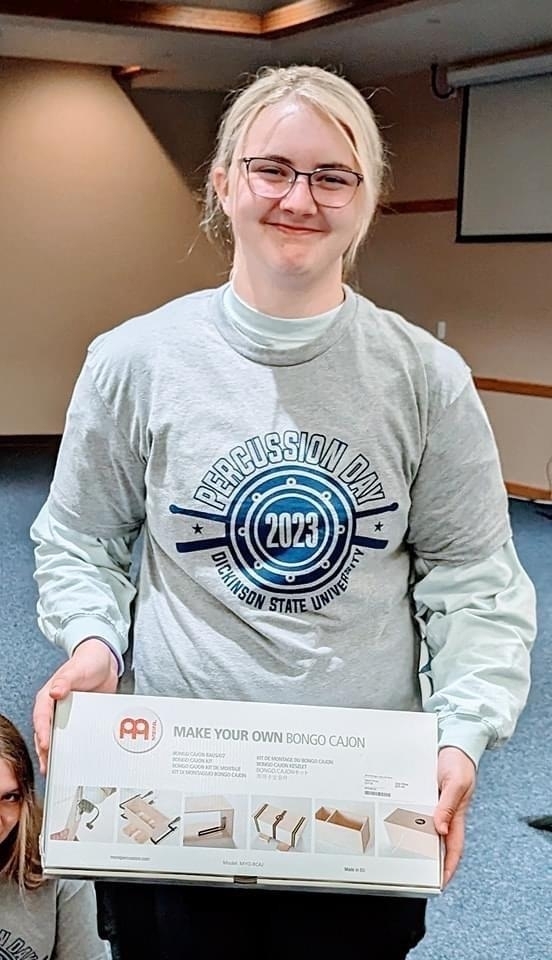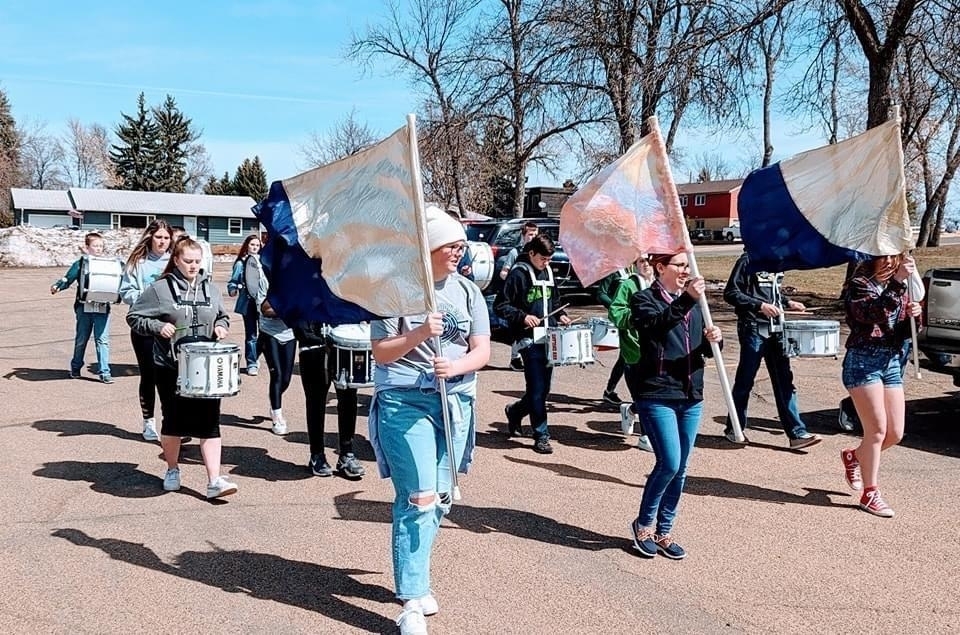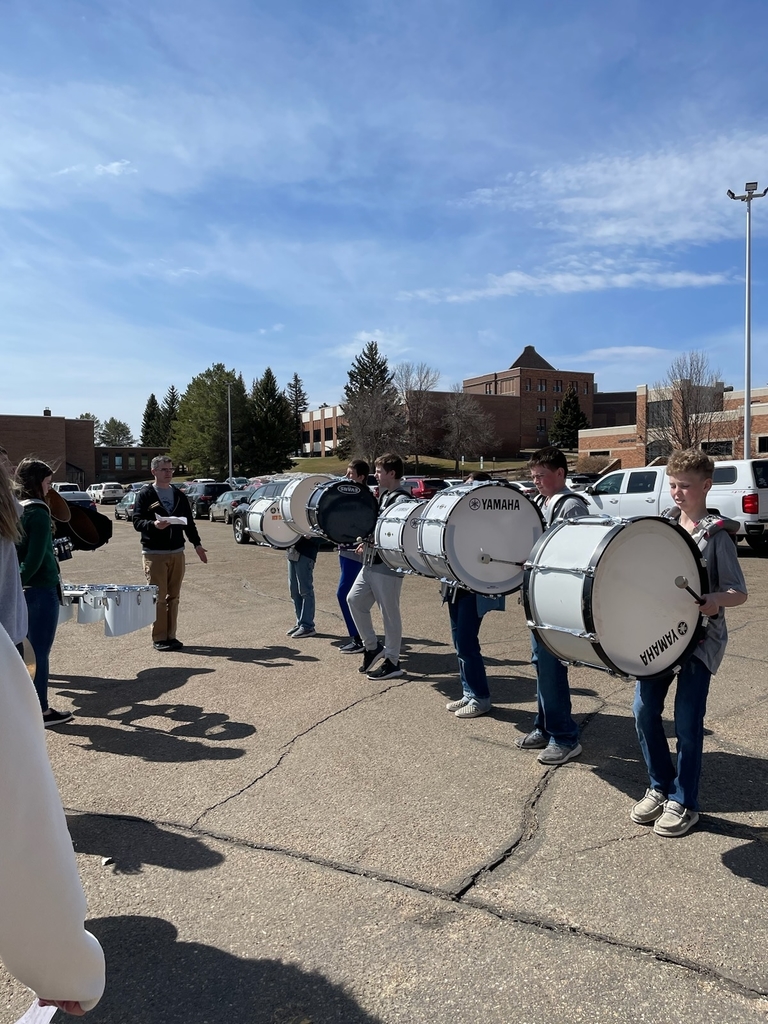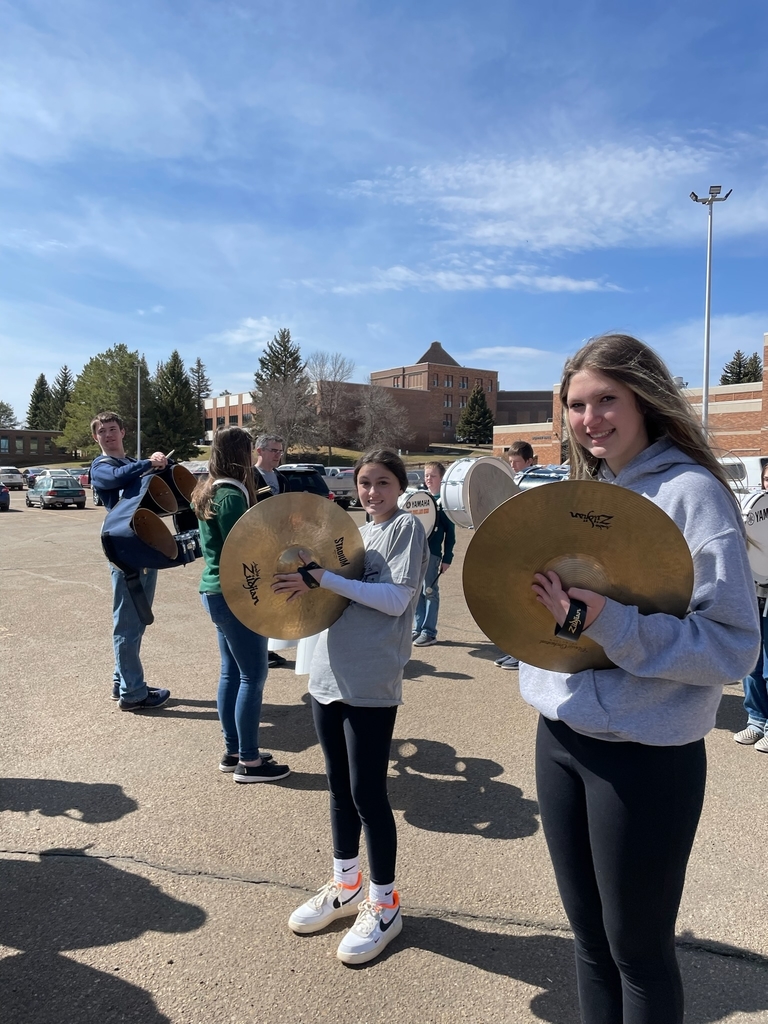 Because of Winn Dixie party in 4th grade! Gloria Dump's punch Otis' Pickles Opal's Egg salad sandwiches Miss Franny's Litmus lozenges